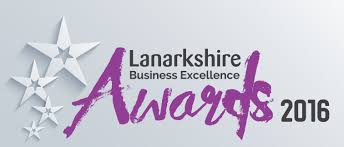 Greystone is delighted to have been shortlisted for the Excellence in Innovation Award at the Lanarkshire Business Excellence Awards 2017. The Award recognises organisations that have turned ideas into new or improved products, processes or services.

Technology is evolving at a rapid rate and the Greystone Group is committed to staying at the forefront of that game. We have a track record of providing successful innovative solutions to our client's services challenges and have achieved this by being flexible and responsive in our approach to our customer's needs and their increasing expectations.

Our business has evolved significantly in recent years and lately we have focused heavily on providing Carbon Reduction Services and LED lighting, working with customers such as Buchanan Bus Station and the Southern General Hospital. Commercial and public buildings can benefit from retrofit measures resulting in substantial savings and improvement to the Energy Performance rating by switching to LED lighting. The Scottish Government has also introduced new regulations requiring owners of non-domestic buildings to improve their energy efficiency and reduce the CO2 emissions of their building.

As an accredited installer and supplier for the Carbon Trust, we want to pioneer the benefits for enhancing a carbon reduction approach to business. There is a global lighting revolution in which LED will replace old technology fluorescent tubes and lamps, halogen spotlights, SON and metal halide street lighting. LED has already begun to be specified in new and existing buildings. With strong ties to Chinese and Korean Original Equipment Manufacturers (OEMs) to distribute their goods in the UK, Greystone are closer to new technology as it develops.