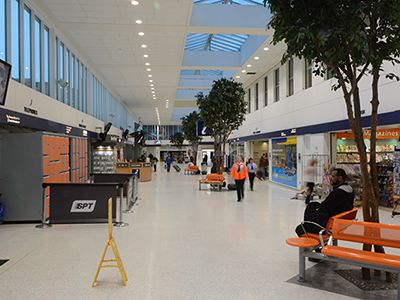 Energy Efficiency Building Retrofits
Over 75% of the UK's building stock was built before 1985 and almost 33% before 1940, and it is estimated that half of these will still be in use by 2050.
Commercial and public buildings can benefit from retrofit measures resulting in substantial savings and improvement to the Energy Performance rating. The Scottish Government introduced new regulations in September 2016 requiring owners of non-domestic buildings to improve their energy efficiency and reduce the CO2 emissions of their building.
Switching to energy efficient lighting can save businesses thousands of pounds. Greystone is also an accredited supplier of the Carbon Trust, and therefore eligible companies can apply for a capital contribution to cover up to 30% of the costs of an energy efficiency project.
Our Retrofit Services include:
LED Energy Efficient Lighting
Lighting Controls
Infrared Heating
Upgrade or Replacement of Boilers and Heating
Heat Loss Rectification
---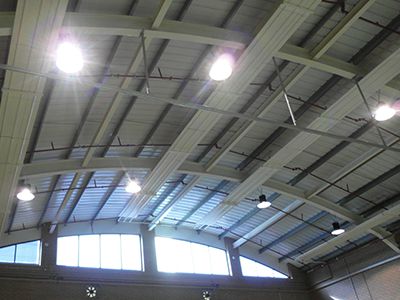 LED Lighting
There is a global lighting revolution in which LED will replace old technology fluorescent tubes and lamps, halogen spotlights, SON and metal halide street lighting.
LED Lighting – Advantages
Energy Efficiency & sustainability
No mercury and environmentally friendly
No flicker or noise
Hygienic
Low temperature
Low maintenance
Recyclable
Health Benefits (Seasonal Affected Disorder)
Our Service can include the following:
Site Survey including existing light measurement.
Energy Analysis and Carbon Reduction calculation.
DIALux Simulations of Project.
Provision of Alternative Schemes.
Full Costing for Supply or Supply and Install.
Estimated Maintenance Savings.
Supply or Installation of Sample Fittings or Lamps.
---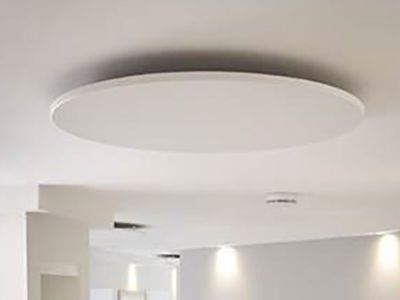 Infrared Heating
IR heat works exactly like the sun. The heat from the sun travels millions of miles through ice cold space, yet still warms the earth. This is due to infrared waves.
IR heating panels use far infrared waves and in doing so provide efficient heat that is up to 70% cheaper to run than most electric heating systems and 40-50% cheaper than gas & oil.
Infrared Heating - Advantages
Energy Efficient
Less Damp and Mould
Hygienic, no Circulation of Air therefore less dust
No Maintenance
Stimulates Metabolism and Blood Circulation
Reduces Energy Loss though ventilation, cracks etc.
---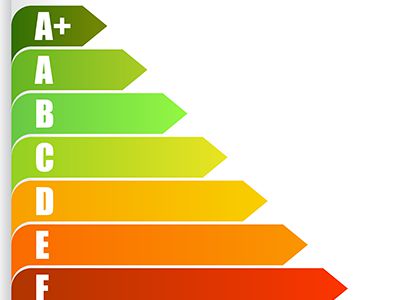 Heat Loss Rectification
Energy Performance Certificates are required by Law in public sector and some commercial properties and must be displayed in a prominent place. This shows the efficiency of a Building in graph format and comes with a separate Recommendation Report.
---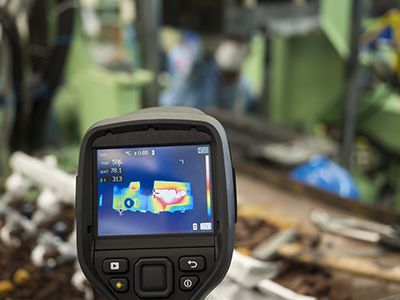 Heat Loss Measurement and Rectification
This involves carrying out a heat loss survey using a thermal imaging camera to highlight areas where the building fabric is poorly insulated. This can pinpoint defects highlighting areas where insulation or building fabric repairs may be required.
---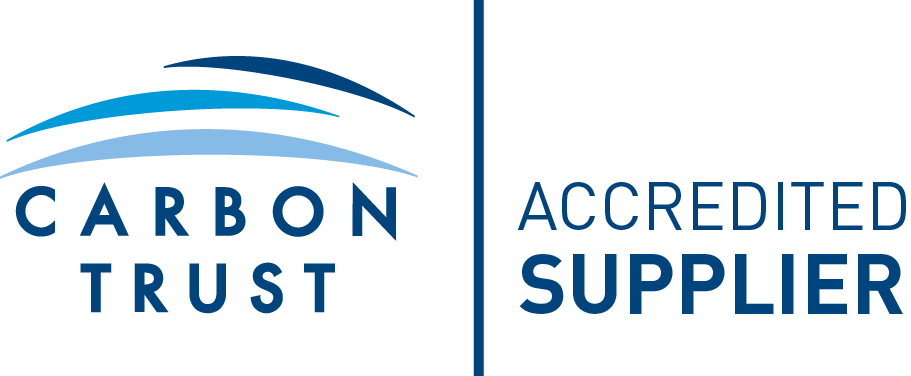 Carbon Trust Accreditation
The Carbon Trust is the leading independent expert body on carbon reduction and resource efficiency. Suppliers are independently assessed by the Carbon Trust to ensure they deliver thoughtful, well-designed, energy efficient and renewable energy systems.
---
Sensory Lighting & Lit Furniture
We have a range of bespoke LED lit furniture and LED colour changing lighting systems all of which can be manufactured to specification.